VII REGIONAL FORUM
on business and human rights for Latin America and the Caribbean

In collaboration: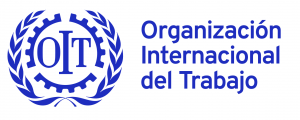 With the support of:  


VII REGIONAL FORUM ON BUSINESS AND HUMAN RIGHTS FOR LATIN AMERICA AND THE CARIBBEAN
The Office in Colombia of the United Nations High Commissioner for Human Rights (OHCHR) and the Working Group on the issue of human rights and transnational corporations and other business enterprises invite all interested parties to participate in the VII Regional Forum on Business and Human Rights for Latin America and the Caribbean. The Regional Forum is organised in collaboration with the Organisation for Economic Co-operation and Development (OECD) and with the support of the European Union, the Colombian Ombudsman's Office, the Universidad del Externado and the Government of Colombia.
The Forum will be held on a hybrid basis from 13-15 July 2022 in Bogota, Colombia, under the theme "Accountability for Responsible Business Conduct".
Over more than half a decade, the Regional Forum has established itself as a key meeting in the field of business and human rights, and one of the most important human rights gatherings in the Americas.
The Forum provides a unique space for dialogue between governments, business, civil society and other stakeholders, including indigenous and Afro-descendant peoples, workers' organisations and international organisations on trends, challenges and good practices to prevent and address the human rights impacts of business.
Check here the concept note of the regional forum(EN - ING -POR)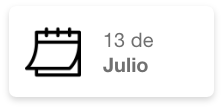 It will be dedicated to preparatory events and peer-to-peer meetings organised directly by external organisations.
Multi-stakeholder sessions on key accountability issues for the region will be offered among different stakeholders.
Hybrid Format
The sessions will be held in person with the possibility for participants to attend the regional forum remotely.
Thank you for being part of this VII Regional Forum!